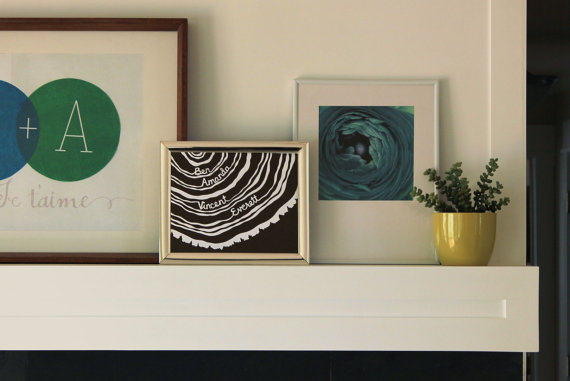 As many of us start to prepare to join as families and celebrate Thanksgiving, I thought about all the family trees like rings of a large trunk of a tree.
Last week, a huge tree fell and fortunately did not fall on anything or anyone.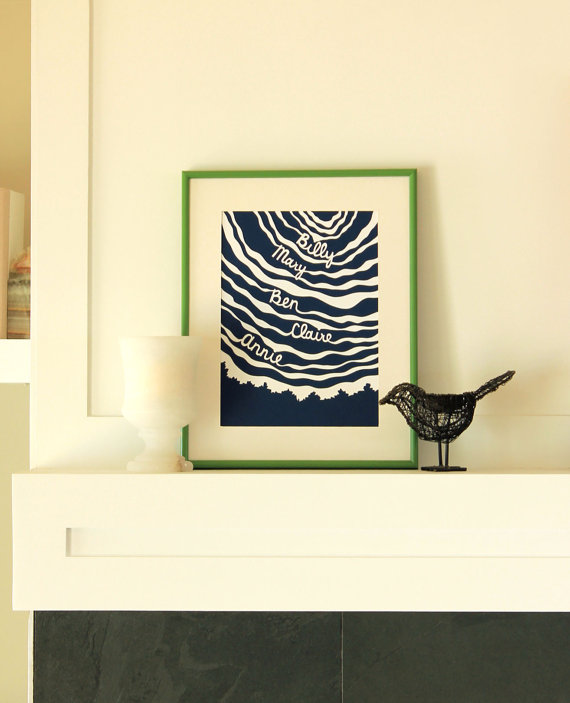 How fun to think about something like this as a hostess gift to give to a family. A modern family tree. You can find them over here at  Our Humble Abode.