Modern Mix book give-away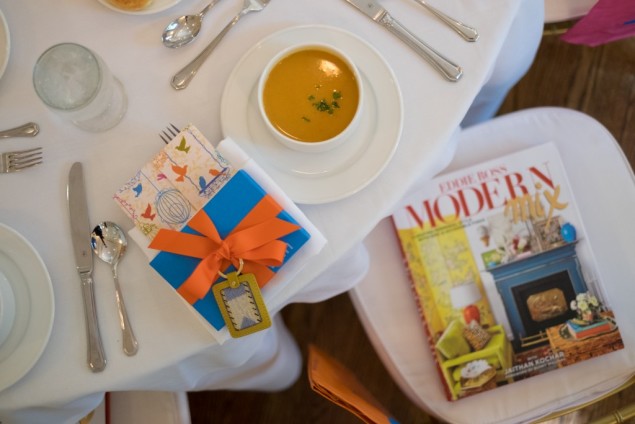 I attended a wonderful luncheon yesterday organized by the amazing "Pretty Pink Tulips" in her town, Rye, NY. Considering most days, I am grabbing a quick bite on the run or simply a cup of soup, this was a treat to sit, enjoy lunch and to hear "Eddie Ross" speak about his new book, "Modern Mix." I first met Eddie years ago along with Jaithan and they are warm, gracious and so passionate about inspiring others to create their own stories with an arsenal of collected and curated objects. Party favors always make a party more fun, so I came home with a J.Mclaughlin gift card (with my sketch on it!) and one book for me and one for you, so please leave a comment and tell me what is the one object you last brought home that is adding to your life story?
I will select the winner, at random and announce on my friday post.