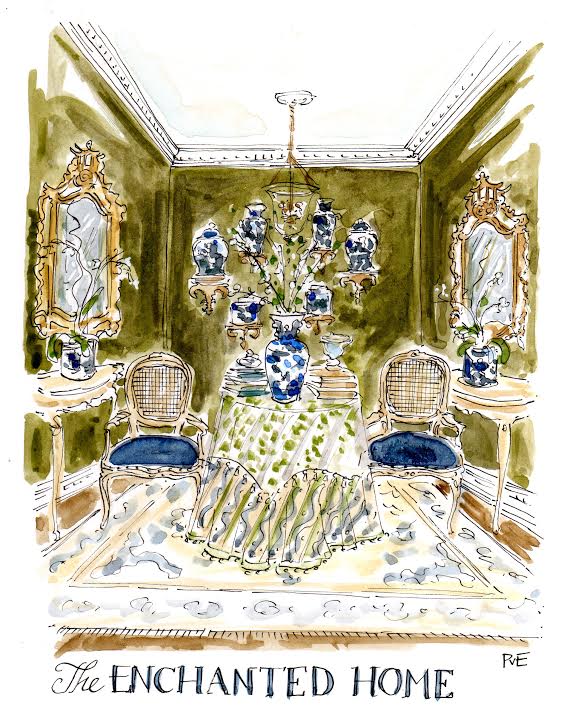 When Tina of The Enchanted Home asked if I could create the rendering of the room she was pulling together for the Ronald McDonald Show House, I said "Yes!" I knew that the timing was tight but Tina's direction was detailed and her visual was so easy for me to read and visualize that it certainly made my job all the much easier to do.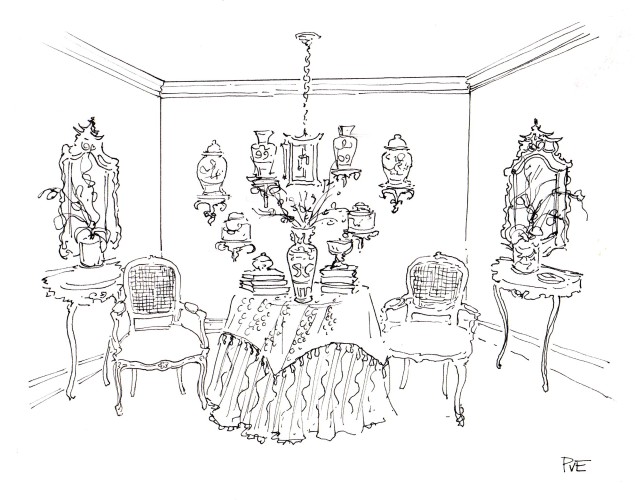 Starting with a simple line sketch helps to focus on placement and scale and then a wash of watercolor was added. I use pencil first, then an outline of micron pen. I allow the micron ink to fully dry and then erase with a kneaded eraser. If you try to rush this, then you will get smudges.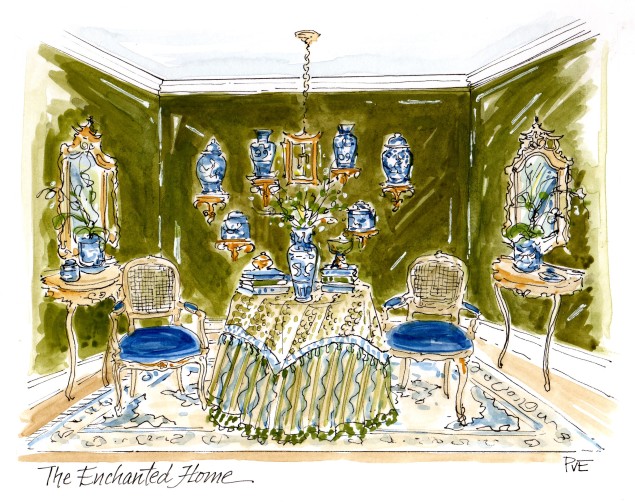 Now the time has come for the Ronald McDonald Show house and Tina of course has worked her magic with her signature blue and white and her ability to design an elegant room in an artfully collected way. I wish Tina all the best and of course that Ronald McDonald has a successful event. I really do love helping out for such a worthy cause and of course, Tina is a dear friend in the blogging world to many. Thank-you Tina for trusting me with this wonderful opportunity.