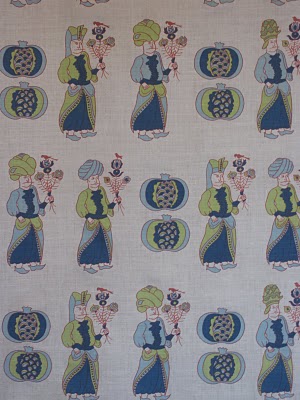 I love these handsome "attendants in indigo" by Katie Ridder. Just look at the flowers they are bringing and the gloriously whimsical head gear! It will be available here. Rumor has it that in the new "Sex in the City" movie, there will be some fun designs by Katie.
If I had this charming pattern, I would be servant-less no more.
Please enter the sunny giveaway from tuesday's post!
Winner announced on Friday!