Sunday shelf – august company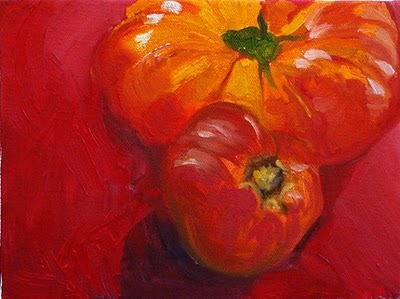 I find myself in rather fine august company. The red juicy ripe heirloom tomatos beckon to be savoured and sliced for a tomato salad.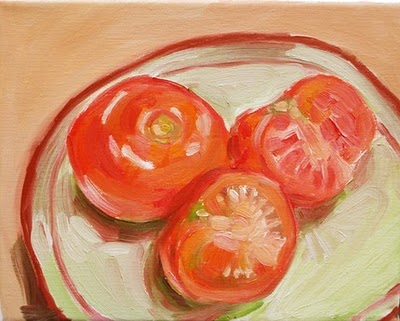 Tomatos sliced on a plate are a venerable summer time staple around here.
Do you eat a tomato like a fruit or a vegetable?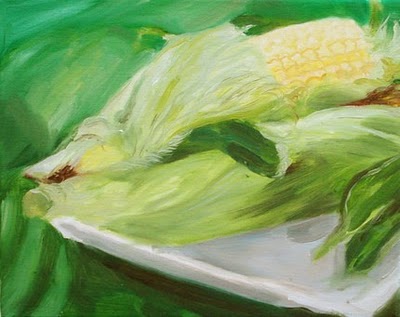 A sweet ear of corn on the cob is another fine specimen of august company.
What is keeping you company during this month of August?
Fresh tomato's and corn are such a treat.