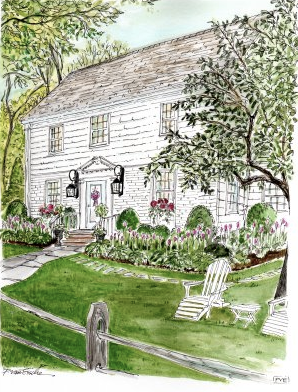 Do you remember when I posted this home? Eddie Ross had posted photos and I was inspired to capture the grace of this gal long before she had her very own blog. As an artist, when the inspiration comes, there is an immediate connection. I illustrated her pretty home and gifted it to her. I do believe in giving and spreading pretty karma.


I have learned that good deeds create good auras. When, Elizabeth contacted me to tell me that she wanted to start a blog and was wondering if I would illustrate her header and blog artwork.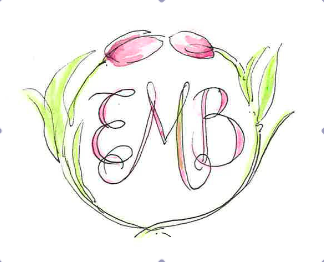 Now, gussy yourself up and pop on over to "pretty pink tulips" and see her all prettied up now.
My Mother always told me "pretty is as pretty does!"