The gift of art – giveaway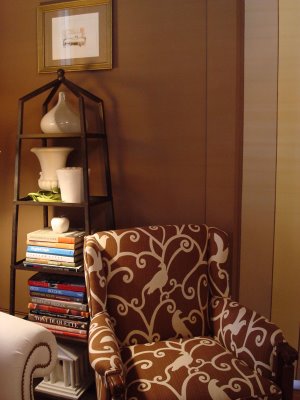 On the wall of Visual Vamp, artwork by pve design
The above image is from
Visual Vamp
, see my "gift of art" hanging above the etagere.
Take a look at her post today and see more delightful photos of her stylish home.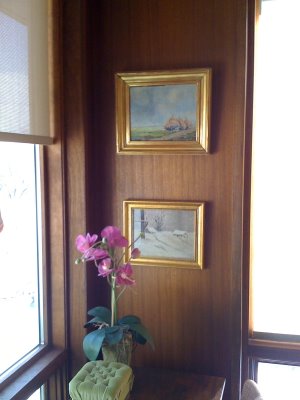 Inherited Art collection of pve design
On my wall are several small works of "inherited art." The two above works, top – the hay stacks, bottom- the snow scene, were painted by my husbands Grandfather when he was a young boy of twelve. The orchid was given to me, (a secret) it is actually not real, although I love "real flowers" in this case I love the fact that this one is low maintenance.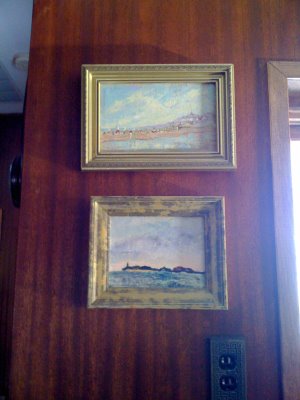 Two more paintings that hang on my wall. One I found at an Antique store in Kentucky and the bottom one was a gift from an artist friend. I am drawn to the water and beach scenes. I do love landscapes and the four seasons. The gift of art is timeless, it knows no season and can easily be handed down. Today I am giving a gift of art. I will draw a winner on Monday's post and draw a small treasure for you to hang on your wall. Leave a comment, what would you like to have hanging on your wall and I will draw it for you. The winner shall be selected randomly.
All comments will be entered up until midnight Sunday. Winner shall be posted on Monday.