Many of my illustrations have All-American Flags hanging proudly.  They remind me to be thankful and to remember those that have served our country.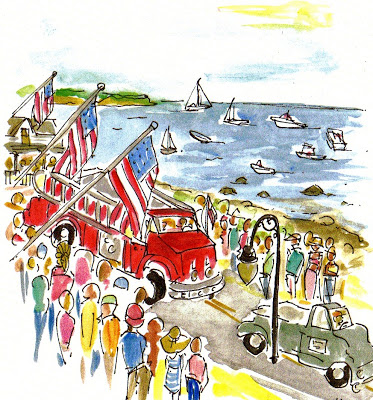 Flags flying on Block Island for an all American Island Parade.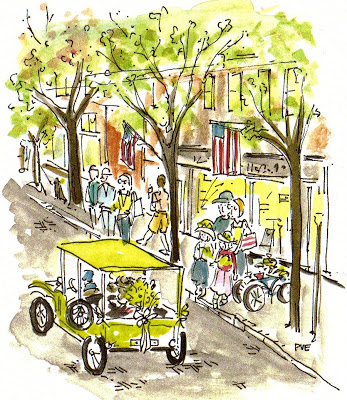 Flags flying high for a parade on another Island, Nantucket, and below on a yacht circling the Island of Manhattan.
Memorial Day tribute 2008