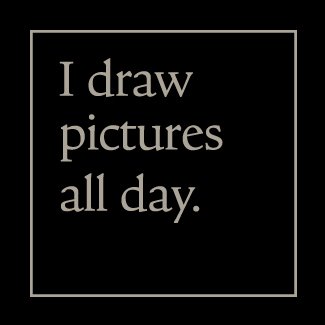 The world would be so much nicer if we wore shirts with words explaining what we do!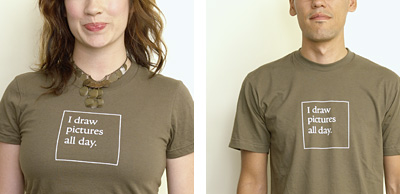 I found this great t-shirt with the above image over here at
Veer.
What would your shirt say?
My printer has a great sense of humor, and he said his would say, I run around in circles, chasing my tail.  
So tell me, what would your shirt say?  Leave a comment, I know you want to.