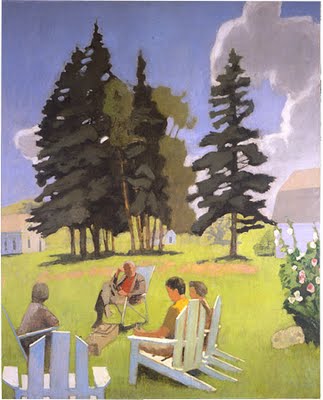 Hello Darlin.
I decided to pop in and let you lovely people know that my daughter is doing fine.
I am on my way back to the hospital and in hopes she will be home today.
Everything went just dandy.  The Doctor told me so.
She is feeling fine.
The paintings of Fairfield Porter make me feel just fine too.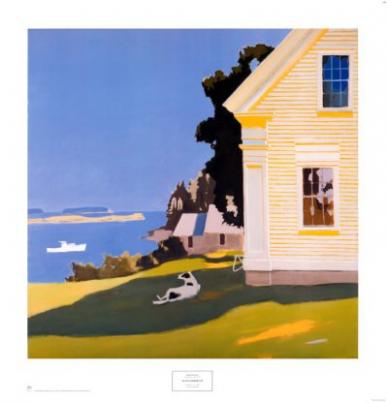 Painting life as it should be.  
People enjoying moments in time outdoors.
Dogs outside. 
Moments that mark the beginning of Summer in my mind.
Boats in the water.
Blue in the sky, where is was meant to be.
Everyone finding a sunny spot to warm up or a shady one to cool down,
or just to drift.
 Wishing a special friend a Happy Birthday and to each of you, Thanks for your kindness and for being such darlin fans and followers.
To me, this weekend always marks the beginning of Summer.
I can hardly wait.