Love Nina Jane – bracelet giveaway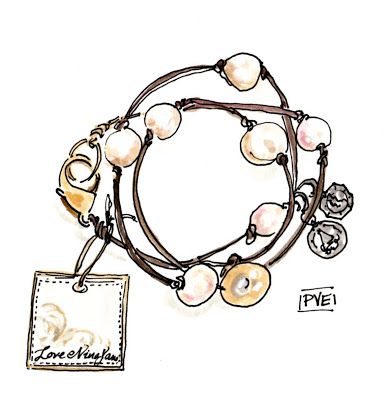 Triple Wrap bracelet from Love Nina Jane
 Last Summer, I had the joy of stepping foot on the island of Nantucket and in
this shop
-I fell in love with a necklace that looked very much like this which of course was etched in my "want" part of my brain.  I am a believer of the "law of attraction" and what we are attracted to or desire actually plays a huge role in providing our wants and needs.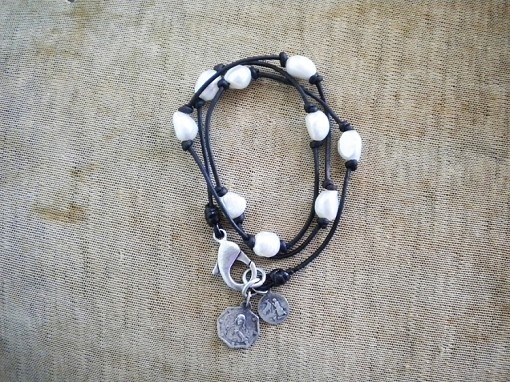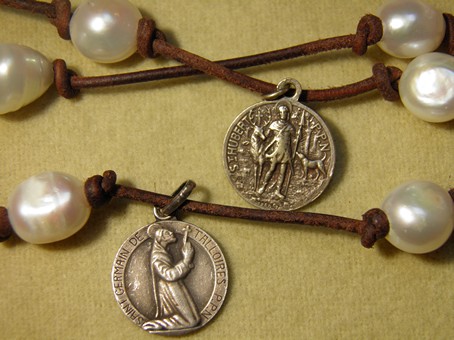 A few weeks later, as luck would have it, I won a "love Nina Jane" triple strand bracelet that I actually wear as a necklace.  I simple won it by leaving a comment on another blog "C'est si bon."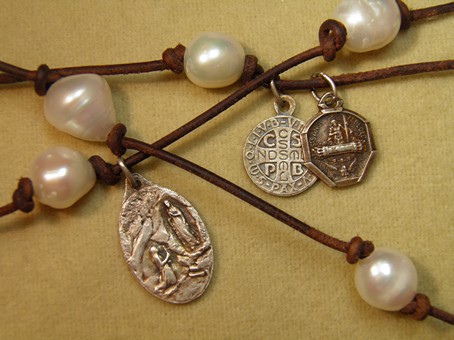 The vintage medals mixed with the pearls makes this a go to piece, it has a "rustic casual" look and perfect for every day wear.  I can dress it up or down.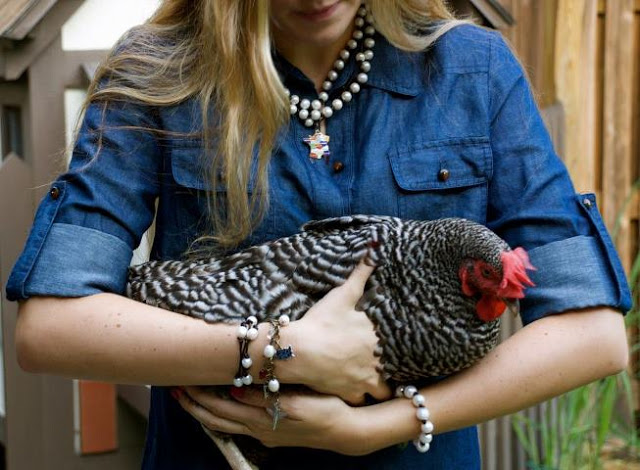 Never be afraid of too many accessories.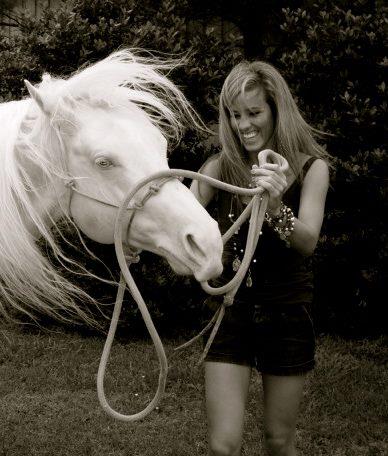 Great for horsing around…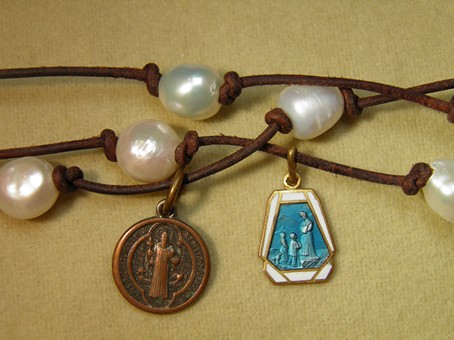 The medals remind me to keep the faith and the pearls stand for beauty and grace.

Jane of "Love Nina Jane" was kind enough to answer a few questions and I knew you'd love to learn more about Love Nina Jane.



How did you start your designs?

 We grew up in the south , our mother's became great friends and their names were both Nina Jane. Their NJ was from NYC, mine from Dallas.

We inherited their desire to be creative and are influenced by their style. Each of the Nina Janes were different in personality and style but the opposing complimented each other. Our jewelry is the same way, we combine classic, edginess, country and city. The vintage miraculous medals are beautiful and meaningful to us. We only use vintage charms because they have a special beauty we love.

Both Nina Janes have passed away so we love that we have an extra connection to them. My Nina Jane died when I was 8 and she was 38, and I missed out on so much time not having her, it lifts me up just to be able to say the Nina Jane name on a regular basis! Ann and Jane are sisters (there are 2 Janes!).




Do you create them?

We have distilled the collections after many years. We all three contributed to the designs. We all three make our own pieces using the same "recipe".

 What inspired you to start "Love Nina Jane" and what inspires you each day?

We all three have a need to create. We wax and wane and that is the beauty of having each other. When one waxes, the other wanes and the waxer will pick up the waner until the positions even out. Then we seem to repeat the process off and on through the years! But we are all three enthusiastic about our company. The company has become like another family for us. I love that it has given me two "sisters" as I only had 4 brothers!

It is so wonderful to see someone around town with a Love, NIna Jane on or to have someone like you want to write about us. We are very excited about the sketch. We all three love your work, we love the energy you have.

Thank-you Jane for this lovely give-away and for taking the time to share more about "Love Nina Jane."

Pop over to Love Nina Jane and like Love Nina Jane on facebook.  Leave a comment here and on Monday, the winner shall be announced.