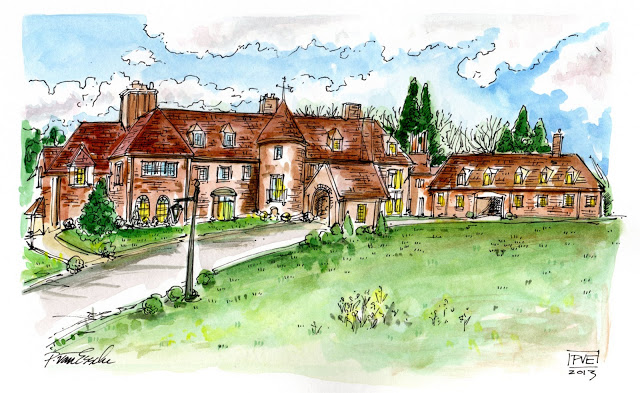 It is with great pleasure that I share with you a recent illustration for The Junior League Show House.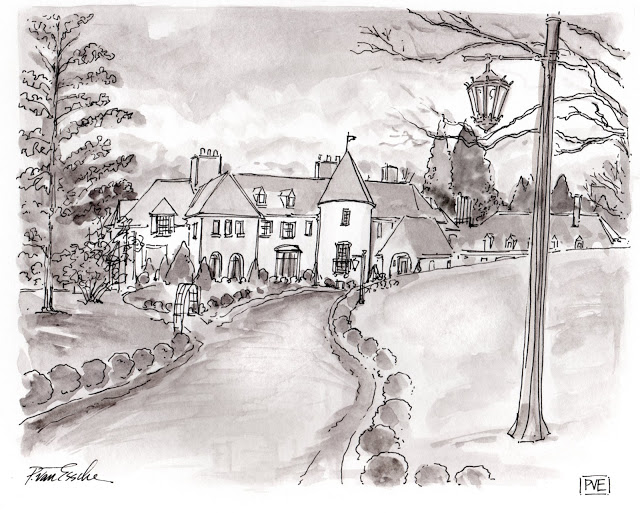 The Adamsleigh show house shall be open for touring from April 20th to May 5th, Greensboro, NC.
I would like to thank Lisa Mende and Traci Zeller for thinking of me to capture this very special home and project.
Many talented designers are coming together to leave their mark.