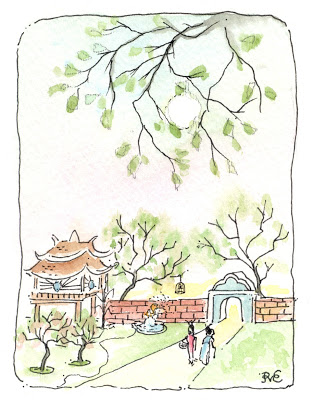 Several years ago, I had the pleasure of hearing an artist speak of growing up in a walled city.
He had not ventured out because he was told of the dangers and evil that lived outside the walls.
It was not until he came to America to realize that had he not ventured out, he would never have known how far his artwork would
Serenity must come from within.
It is something we look for on the outside but all one needs to do is stop, look within and find the courage to know it is inside.  I shall be taking the month of February as a moment to spend time reflecting, getting in touch with my intuition.  
I have been posting daily for some time now and feel my intuition telling me that it's perfectly fine to shut down, to take some time.  Time for reflecting and taking pause.  
  Not to worry – I know I will find my way back here.  Give me some time for a break.  I appreciate each and every one of you.  
Thank-you.