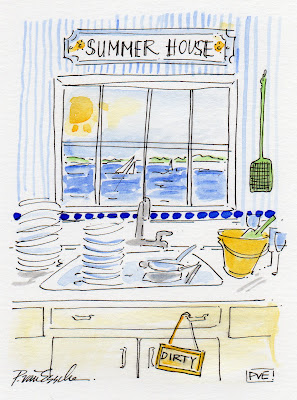 For some, Summer time usually means sharing summer houses with family and friends.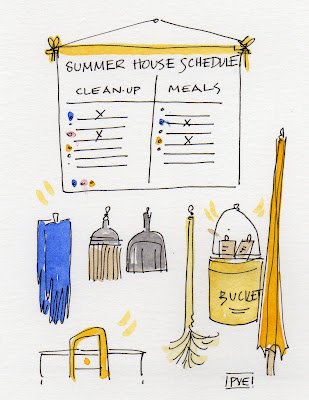 A "Summer House schedule" helps everyone to keep track of what needs to be done.
Having a fully stocked cleaning bucket and supplies at the ready also helps.
Do you have plans to visit friends with Summer Homes?
Thanks for all your kind wishes, my son is home now.
After a long day of flight delays and cancelled flights he plodded in at 3 in the morning and I literally thought I was dreaming.
illustrations for Sheridan Road Magazine