monday mojo series – chase the sun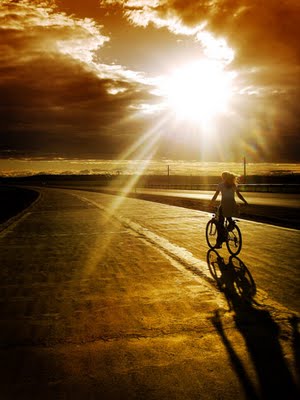 Happy Monday. Happy Memorial Day to each of you.
Did you ever stop to think that if your main goal was to chase the sun, how much brighter your day might be? It is that simple, but often we let the little things throw us off course.
What if you were leading the parade?

I am off for a ride to chase the sun and bask in the glory of this day.
Perhaps you would like to join me in chasing the sun whilst remembering those who have served our country.
May the sun shine on them with golden rays of glory.