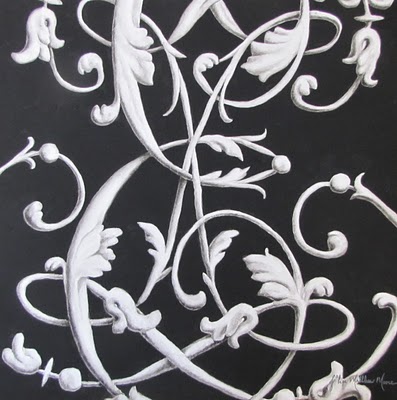 I am fascinated with the artwork of John Matthew Moore and these incredible gouache monograms, based on 18th century monograms. Give me an E for extraordinary.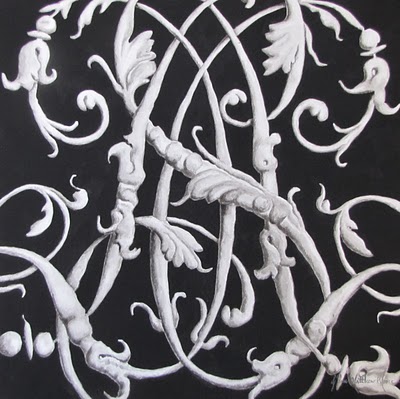 …..and an S for Splendid.
I was so lucky to be able to speak to John Matthew Moore last week.
Blogging has connected me with so many lovely artists and designers who are passionate about their work. John works to achieve realism in a large format.
Impressive not only in size but in the amount of detail.
His tulip collections look alive and make me anxious for the arrival of Spring.
Not only does his work shine, he has a gentle soul and the patience of a Saint to do such gloriously detailed works.
Saunter on over
here
to see more of his work.
I shall be passing along your comments to John as he does not have a blog…..yet.