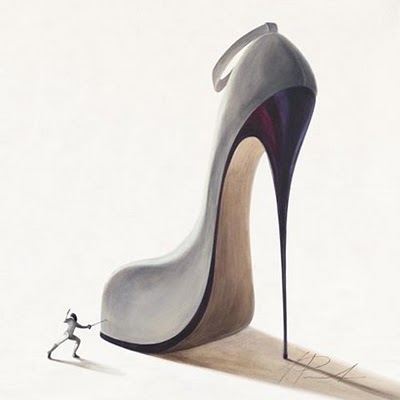 It is another hot one today, in fact it is predicted to be a scorcher of a day. On this hot day we look forward to welcoming one hot vamp to our home for a cool day of lunch and perhaps a swim at our local pool club. Touche, to fighting the heat with Val and Alberto. We may even persuade them to do a little tango for us.
Ever since Visual Vamp has been painting the town with a wash of
"greige"
– I thought this pump was very fitting and as stylish as she. I am off to fold fans to beat the heat. En guard, Mr.Hot Day, we have every intention of foiling you in style.