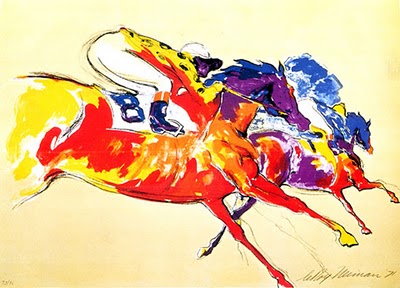 I immediately think of Leroy Neiman and his vibrant paintings that totally capture the sport and the thrill of the sport of horse racing. The use of bright color and bold strokes create a lively memorable work of art for me. My Mother gave me one of his books years ago and I bring it out to admire on Derby Day. There is something that I associate his work to my childhood in Louisville, bright, clear, jolts of color full of energy.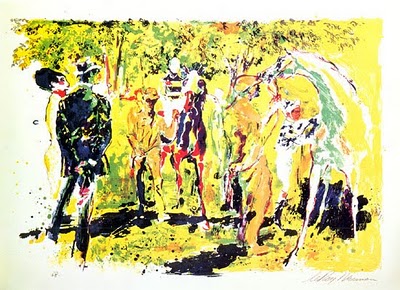 If you have ever attended The Kentucky Derby, the paddock is always an exciting area to visit, to see the beautiful horses and the fashionable people. This has to be one of my favorite paintings.
Just look at the stance of the man in the left hand corner, he is admiring his thoroughbred.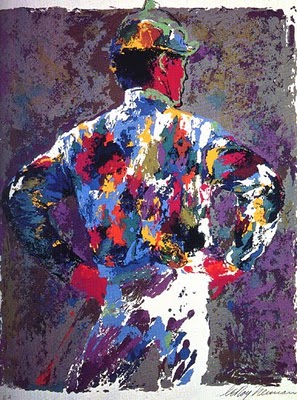 Jockey silks, white britches, crop, boots and cap, ready to saddle up and ride to win, place or show.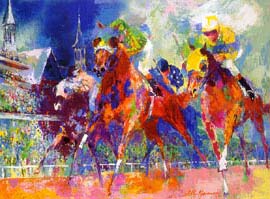 Churchill Downs is full of energy – which this painting certainly evokes. The track looks to be beautiful for those of you that are off to the races.
Good luck to each of the riders and their amazing rides.
Credit, all works of art are by Leroy Neiman.