Autumn is such a spectacular season, full of color, falling leaves, cooler temps and all the bounty of fresh apples, pumpkins, root vegetables and the clarity of the light, and then October goes and Novembers enters.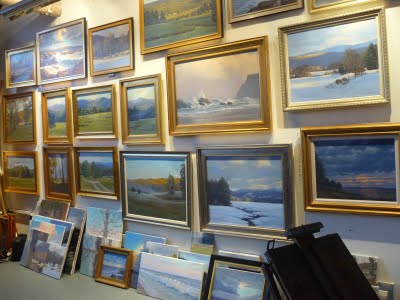 Always in season, are wonderful landscapes painted by my dear friend Geoffrey and beloved painting prof. asked if I would mind to post his work for him as he has a few paintings.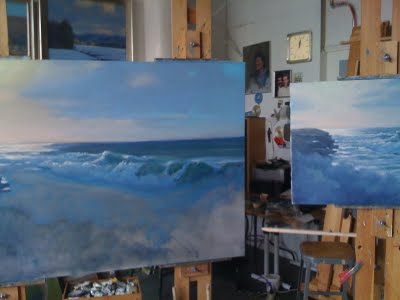 Can you tell that he really is passionate about landscape painting. When I began attending classes, there were a few and now there are many paintings. I think some of them need good homes. It never hurts to ask, so if you or anyone you know might be in the market for some original oils, landscapes that show the force of life, the sheer beauty of nature….let me know. I thought I might just ask.
What a wonderful gift these would make. The above canvas is a "large" new work, not yet finished, but to see the process, and to appreciate the gift he has for all seasons.
Take a look at Geoffrey Barbey's site
here
. You will be delighted with his work.