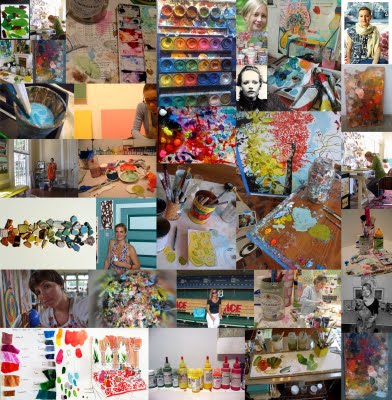 Thank-you to Style Court for including me and my palette in your series.  I feel akin to the fine host and her bevy of palettes.  
I am contemplating a show of work with a small local gallery.
I would love to know what sorts of art you would love to see.  I am trying to focus on one subject for this show.  I want my work to be uplifting, happy and something to bring people out for an evening.  I am considering a cause, connecting to one that needs a little paint to add some funds.  
Tell me, one "subject" you would love to see in my pve design style and what is a good "number" of pieces for a show?