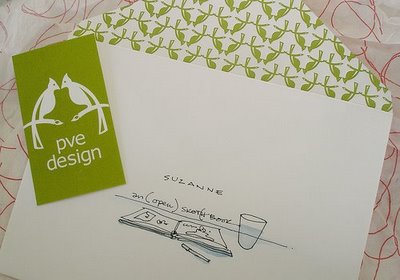 I love getting mail almost as much as I love sending mail.  A simple card or a package with a book sent at a "book rate" costs little and can simply delight the recipient.  
Winner and blogger
and sketcher extraordinaire posted my little package today.
She won the book -"Less is More" and I did a few little sketches for her.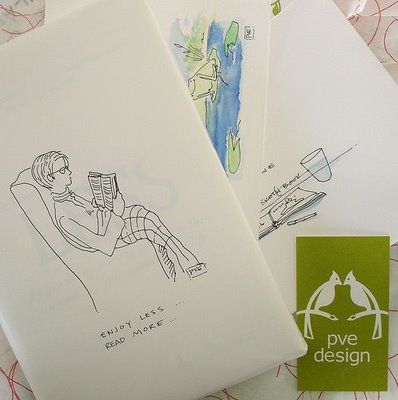 I shall be doing another little giveaway this friday, so if you are feeling lucky and you like getting a package in the mail, then you have come to the right spot.  In the meantime – hop on over to Suzanne and see her wonderful work.  She keeps an
(open) sketchbook
at all times and there is always something fun to see.