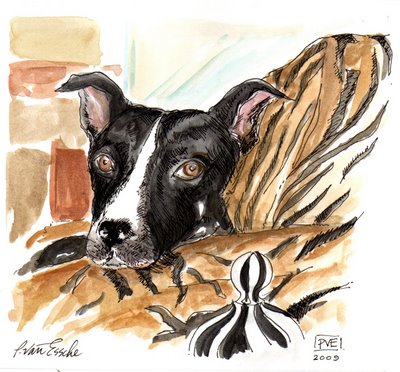 Just the other day, I went to see the movie, "Marley and me" and walked out with tears.  I had a dog growing up named "Snoopy" and remember to this day the call from my mother while I was away at college.  Snoopy was gone.  Our life with our dog Snoopy was gone, all in an instant.  I know what it feels like to lose a dog and the way you never ever forget them.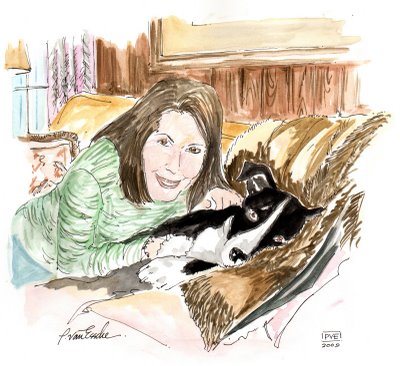 Earlier this month, I found myself
here
 and felt compelled to draw this guy, "Moses" who is at rest and the most compelling post of the owner and Moses (January 3rd post).  I decided to draw him and his Master. I shall be posting a series of drawings that are dedicated to dogs that have gone before.  If you have a special photo of a canine (or feline) that you would like to have honored, please send me a photo.