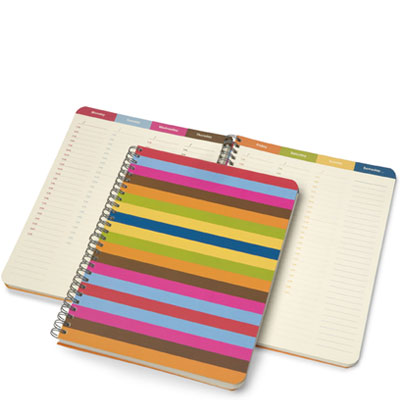 My plans for the New Year will be with proceeding with this wonderful planner " Eight days a week" from Bob's Your Uncle. I found this at a nearby paper shop and am in love with the slim portable size and the layout. Each day is a blank list from 7:30 til 6:30, in half-hour slots. Day eight is marked "someday" which I use for future plans. I really love this book and you can find it online here.
You can write in the dates for each week, beginning where you want to get organized for 2009!
How are your New Year's plans coming along?