Listen up people, I am not talking about Bill Gates, but at $22,500 these would be perfect for him.  A lucky find over at Vol.1.   Says that they are from the 1960's and in good condition.  I am from the 60's and in good condition too.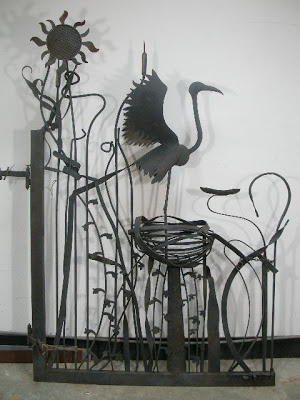 If I were a bird, that nest certainly looks like the perfect spot to lay an egg or put apples.  
Wonder what the house looked like that went with these gates, it must have been some love nest.  What a grand entrance these pearly gates would make for me.