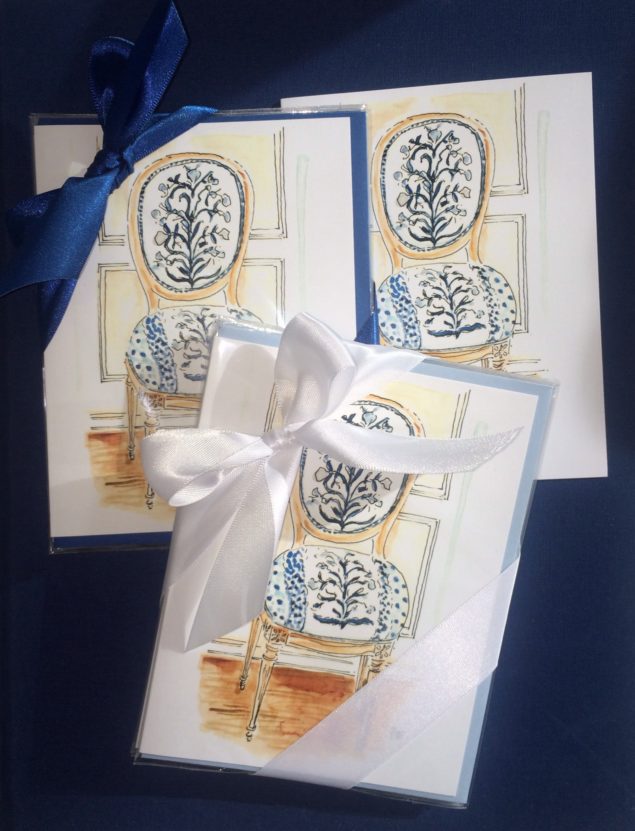 If you have been reading my blog or following me on facebook or instagram – I just want to say thanks with a "freebie!" I am so excited about these beautiful notes that I created, individually wrapped and hand tied with pretty satin ribbons. Packaging is my weakness and years ago, before I launched this site and business, I gave serious thought to opening a brick and mortar shop but after much careful consideration, chose to open an etsy shop which I adore. If you have the desire to launch something you create, try etsy! It's easy to navigate and you can choose your hours and how much you want to list. Even if you are thinking of it as a side business, it's wonderful. My etsy business has grown over time.
Hop over to my etsy shop, the link is on my site. I would love to know if you want something other than what I have listed? Many friends and clients have asked me for a calendar so I will be working on that for next year. I will be limiting the number of custom orders because quite honestly it's a challenge creatively for me. I need more time to play and to create my own art and coming to this realization has been healthy for me.
On this note, happy to give a freebie away today. All you have to do is leave me a comment here or on my insta. Follow me if you are so inclined. I get that everyone is maxed out on time and there are only so many hours in the day but I am thankful for your visits, your comments and your kindness.