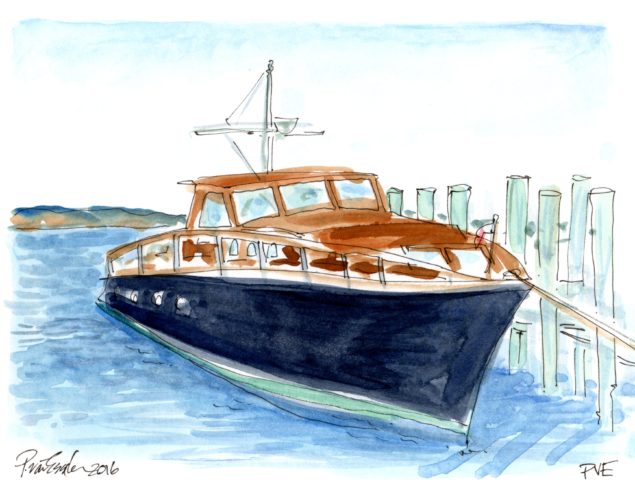 How does one put a value on Summer? It is a short window of time that one honors time away and also allows for hunting and gathering fresh ideas to inspire ones life. Your interests may lie in bringing some sort of souvenir home or delight in finding an object that might remind you of summer. It might be something as simple as a small bottle of sand, shells or rocks found. Found objects can be artfully displayed and collected over time to create drama.  Perhaps your dream involves that of an investment, like an Antique Yacht or to charter a trip with your family and friends.  Now that would certainly be an invaluable summer treat.  Summer is all about the place and time.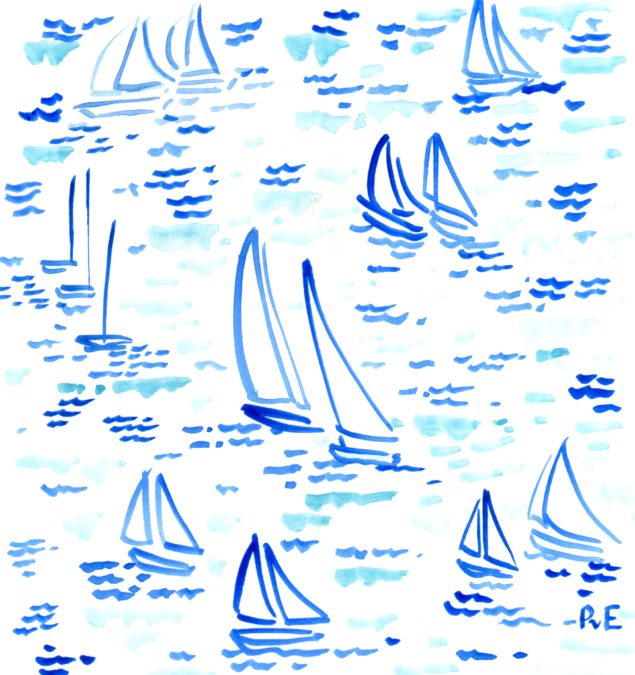 A wallpaper to freshen up a powder room instantly relaxes one to ponder the smoother days of Summer.  I created this painting and so many visitors have requested wallpaper or cotton prints for swimsuits and tunics.
I love going to the country during the Summer months.  Drives in the open air give one not only fresh country air but the vistas of nature instantly open the mind and heart.  The Open Air Farmers Markets offer fresh produce and artisanal finds such as jars of honey, syrup, pickles or preserves.  Bringing home the smells and tastes of a trip are always a must in my book.  Look around at all the Antique trucks and Farm equipment.  You can find garden urns, pottery, furniture and more.  Bringing home a special piece from a favorite spot can truly create an invaluable Summer.  What is your favorite town in America to travel to during the Summer?  Do you bring home souvenirs or antiques? I would love to know!