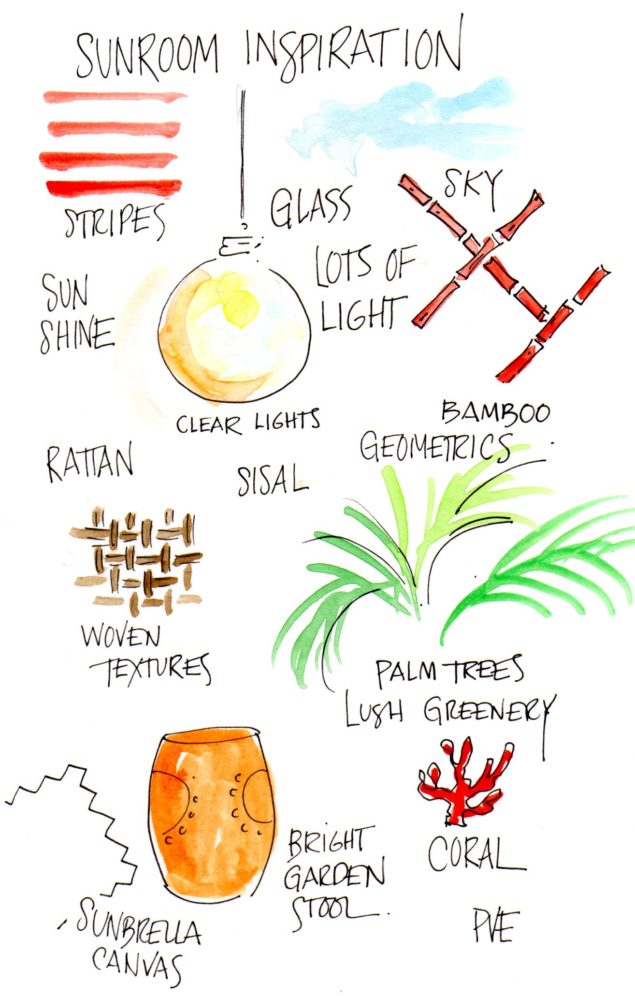 Depending on where you live, as the month of August winds down, we are all wanting to hang on to the sunshine and savor the light of Summer.  Well, you can by creating a Florida Room in your home.  It might be a porch or an extra room that could be easily transformed with just the right details.  Think of clear lights, lush greens like palms, rattan, sisal and sunbrella.  Pops of happy sunny colors used as accents can keep the room fresh and fun.  A splash of citrus in a tray or coral accents will give the room a coastal vibe.  Summer Stripes always remind me or pretty umbrellas at the beach.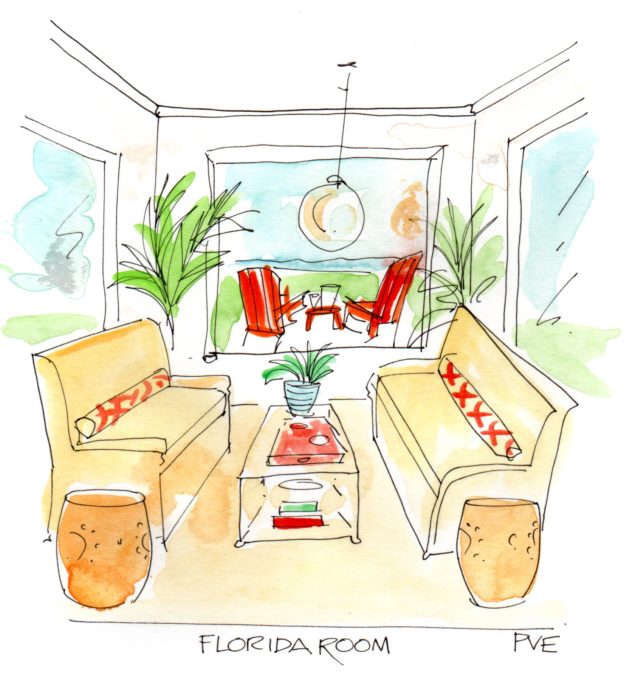 This is a quick illustration of how a pair of sofas can provide the perfect spot to gather.  A place to socialize or read and doors and windows to invite the outside in.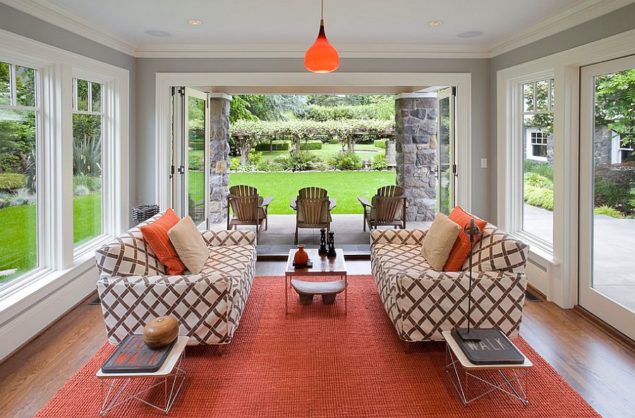 This room could be anywhere but makes me feel like I am in Florida right away with the sunny orange.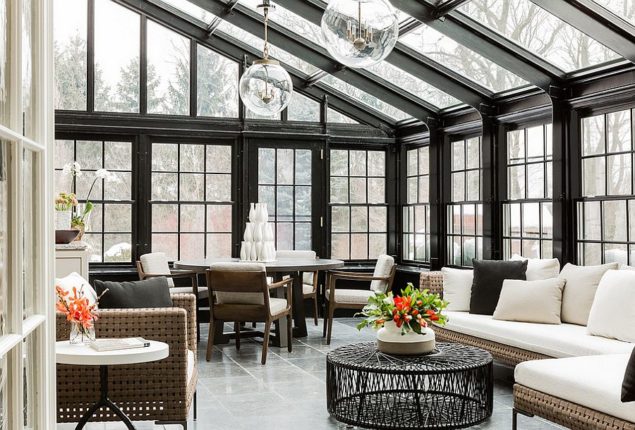 Black molding certainly gives this sun room or conservatory an elegance.  The rattan furniture with simply white and black sunbrella is easy to maintain.  A table to gather for meals or to play games is just right.  The Fresh flowers provide a cheery vibe.  This room could be anywhere but it takes me away to a place that is sunny and warm.  Do you have a florida room or do you have plans to create one or move to a place that has a sun room?   How dreamy to give a room a Summertime vibe.  One automatically feels more relaxed and as if they were on vacation.  Dreaming of hanging on to summer with a Florida room.