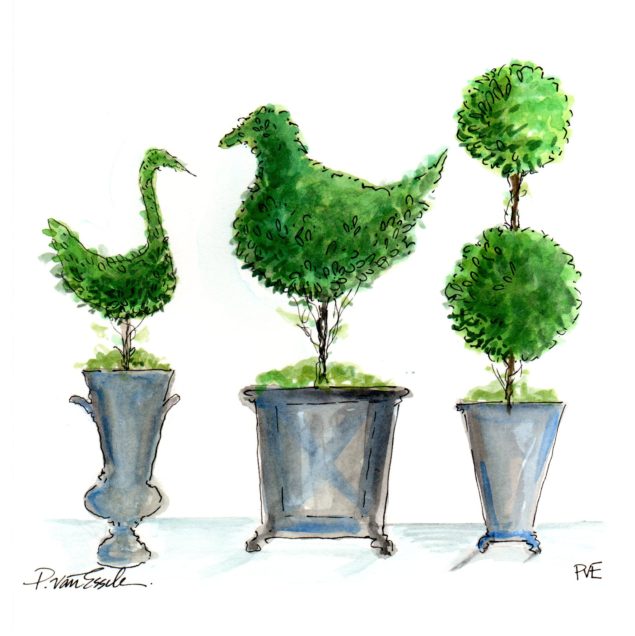 Did you know that today, is Topiary Tuesday?  Well, I like to make things up just like the art of creating a topiary.  Training and clipping a perennial plant into whimsical shapes is right up my alley.  They just put a smile on my face!  The above trio has been added to my etsy shop listings.  Blank note cards!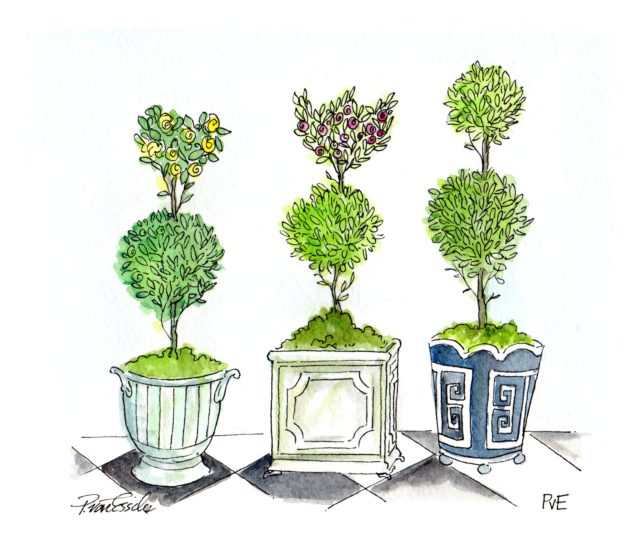 Can you tell that I broke out a brand new micron pen to capture these beauties?  I love micron pens, watercolors and whimsical things.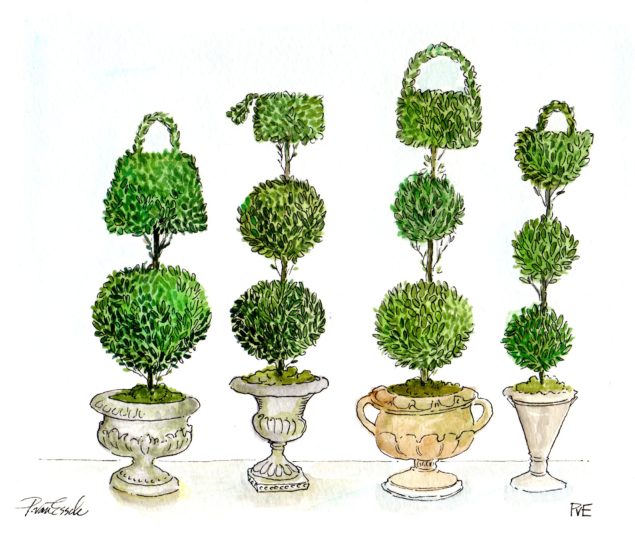 These were created for a client who adores topiaries and collecting designer bags.  I would love to carry a bag like this!