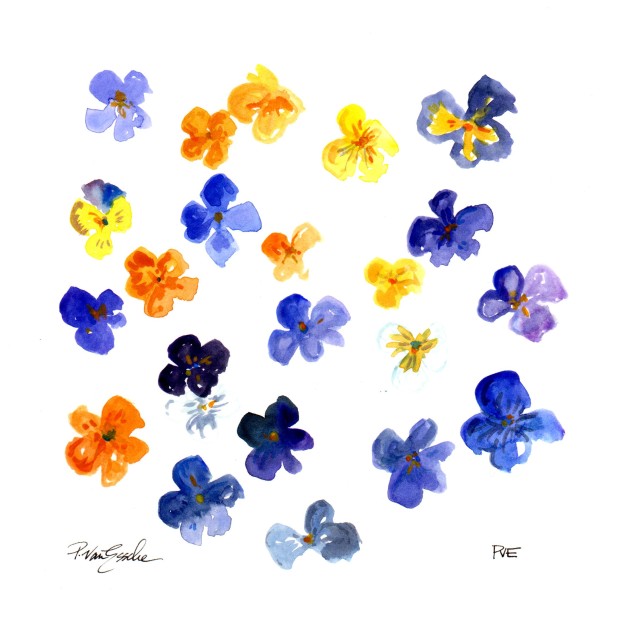 I have been painting pretty pansies because those seem to be the only real flower that is showing it's true sweet colors. We have been having a cold Spring and today is a grey Monday so painting these bright cheery little pansies has truly given me a reason to always find the good.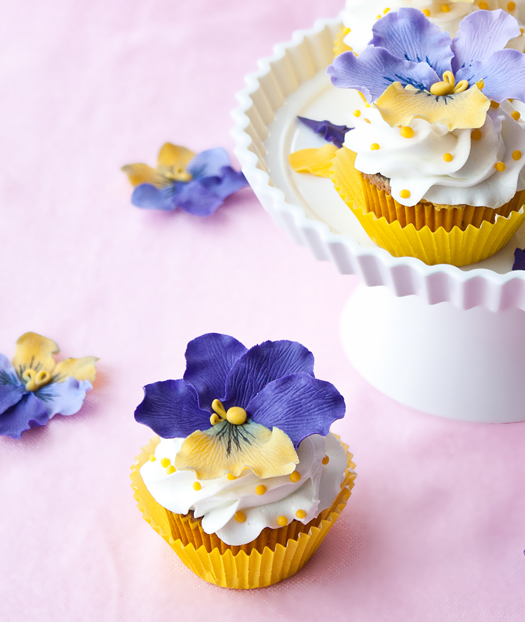 Cake Journal Pansies
I spotted these sweet fondant pansies over at Cake Journal and how pretty are they!  I would love to create these pretty blossoms.  Have a sweet Monday and always look for the good.