Marvelous Monday – Good Company print giveaway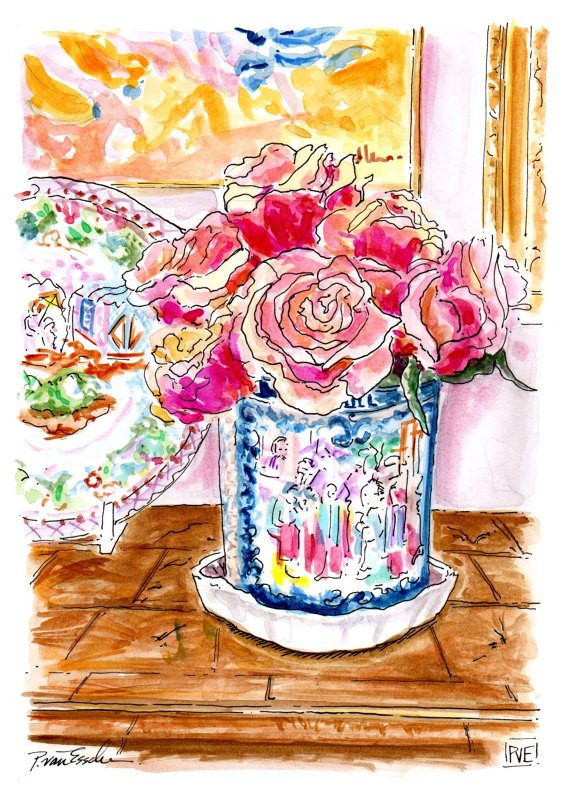 Let's make it a marvelous Monday. Why not treat yourself to some fresh flowers and create a magnificent tablescape. If not for yourself, then perhaps for a friend. Yesterday, I returned home from a wonderful week away, sharing good company, great meals and skiing some challenging terrain. I came back with a bit of a cold but I am determined to drink lots of tea with lemon, honey and ginger. In just one week, the temperatures went from -0 to in the 50's so it's no wonder I have a cold. I went from freezing to being overheated.
Yesterday, I posted this artwork on my facebook page and little did I know that Pam Kelly also posted her photo which inspired this image. I love when I trust my intuition and allow the stars and spirit guides to direct me. Yes, it's true that we must trust our gut and make room for the marvelous. Focus on surrounding yourself with good company.
So, I am giving away one print today. What will make your Monday a marvelous one?
Leave me a comment and let me know if you allow your spirit guides to provide you with good company?