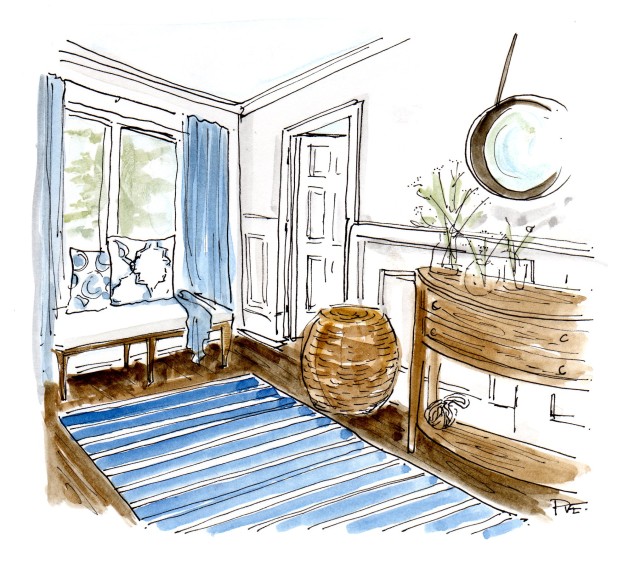 Not gonna lie, I am feeling blue over here this morning.
We hosted my niece for a week and it was so much fun getting to know her and to spend time with her. She reminded me of me at that age. My daughter and her cousin had fun together but it was also a lot of together. Sometimes, it's hard to be together and we all need our spaces to land, to retreat and re-charge. So, when I spotted (fell in love) with the interior spaces created by Susanna Chango, I knew I had to quickly capture it in a rendering this morning.
Currently, I am in the midst of trying to take a break from deadlines but have one last project to pull out of my head and onto paper, but seriously, I just want to retreat to this landing and look out that window and daydream.