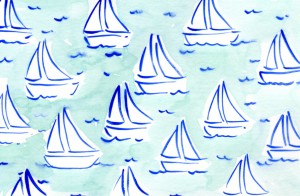 I created this illustration a few years ago but had a little fun with it, trying to put it all together in one "sailorly" print.
This past weekend, our son JP graduated from Union College and I am so very proud of him. It feels like yesterday, when we dropped him off for his freshman year. All I can think of is that now is time to sail off into the world and find a job in electrical engineering. But first, I hope when he gets home, he can get caught up on some rest and have a little fun.
Wishing each of you smooth sailing!