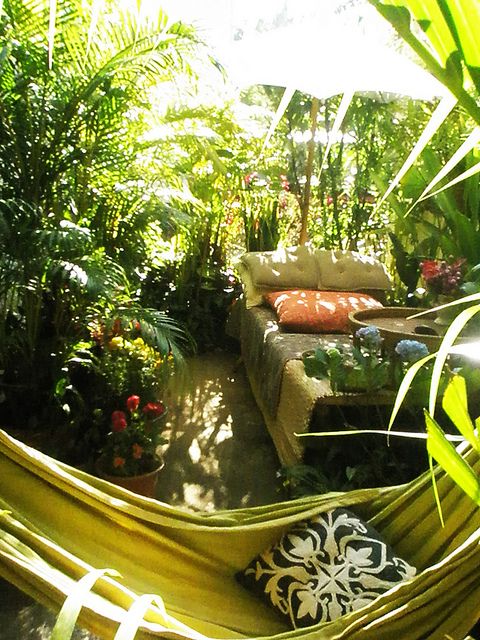 I just love this image. Does it not make you want to escape or hide out? This week has been amazing and as much as I would love to spend a few moments here, I am off and running to our one of our twin sons graduation from college. How in the heck did I get here? I really don't even feel old enough to have twins graduating from college, right? I will be back next week with lots of great bits. Over a fun luncheon yesterday, with;
I Dream of, Jeannie
Pretty Pink Tulips, Elizabeth
The Buzz, Carolyn
The Relished Roost, Karolyn
You May Be Wandering, Sandy
Zhush, Sue
We each admitted that the life of blogs was changing for each of us but that we met because of our blogs and that it was a great get away for us to connect and stay in touch with one another.
On that note, my blog will still be here and I will take the opportunity to view it as a 20 minute escape and journal. I cannot thank each of you for allowing me to indulge my imagination and creativity. Do you have a secret get-away, virtual or real?