Pretty Pink Tulips Boutique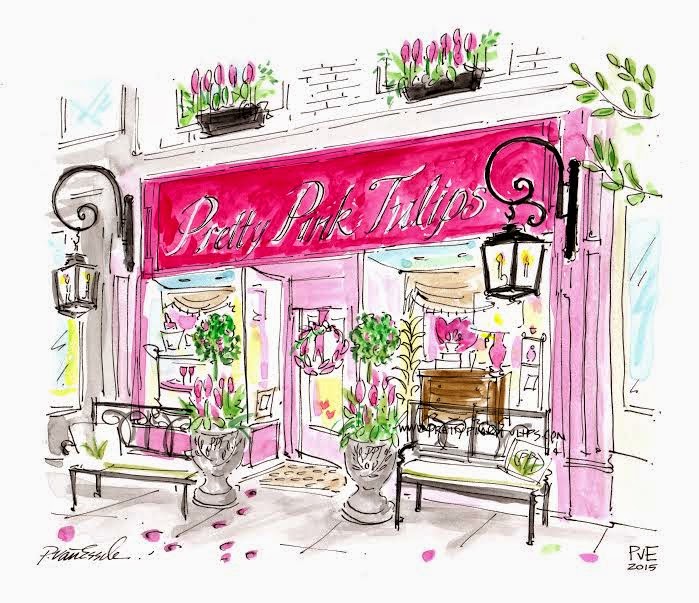 This week, my friend Elizabeth is celebrating her fifth year Blog Anniversary and I thought, this lady needs a boutique. She has been sharing such grace and style and if she had a little boutique, it would be my go to shop for the perfect gifts. Let me throw it back to before Elizabeth drank the magic potion and fell down the blog hole. It was Eddie Ross who shared on his blog, her home tour. My jaw dropped at the gorgeousness of the Pretty Pink Tulips. It's like she has some sort of miracle grow and magical powers to turn everything into pretty and modern day proper with her signature style. It was then that I just knew I had to capture her home in an illustration. I sent it to Eddie. Eddie sent it to Elizabeth. We met at a spot for an event that I was sketching at that Elizabeth arranged. She was wearing a halter and has style, and a down to earth vibe that makes you immediately love her. Then her endearing Texas charm ropes you in and you want everything she has. "I'll have whatever she's having!"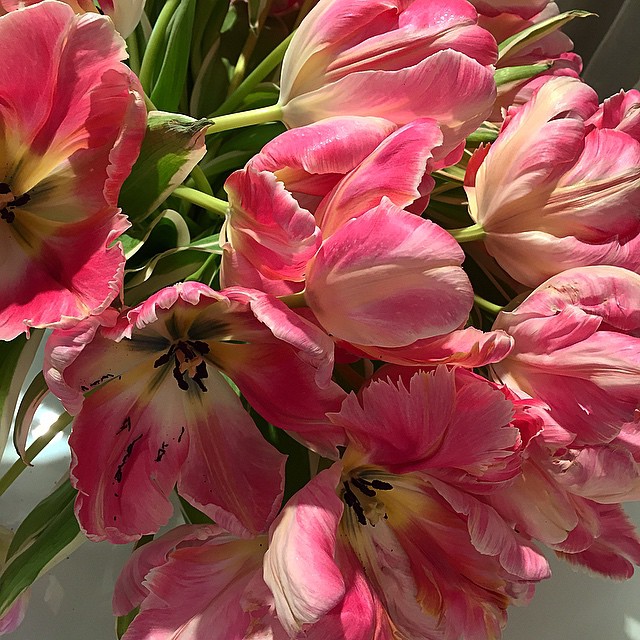 Rather than bore you, head on over, and wish Elizabeth a Hi Five and let's get this woman to open up a shop, be it virtual or real. I can see a little yoga studio upstairs and a garden out in the back and her charming sons and supportive husband greeting us with the proper handshake and eye contact.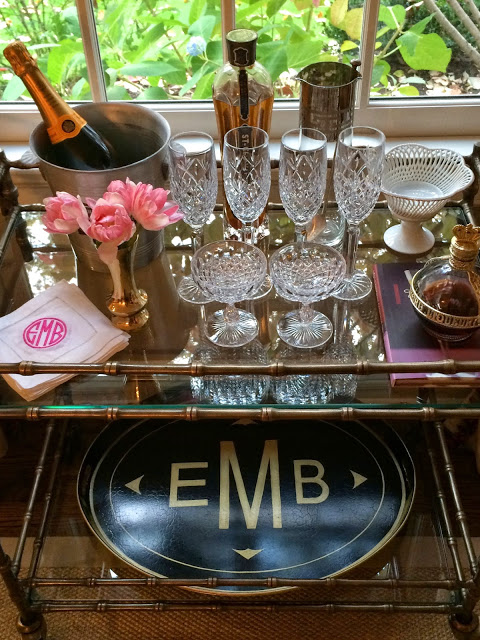 I feel so fortunate to read her blog, to know her and to be apart of encouraging her to blog. How thrilled am I to see Elizabeth build her Pretty Pink Tulips empire.
Elizabeth, you tickle me pretty pink. Best wishes in every endeavor and reminding us to celebrate in style.