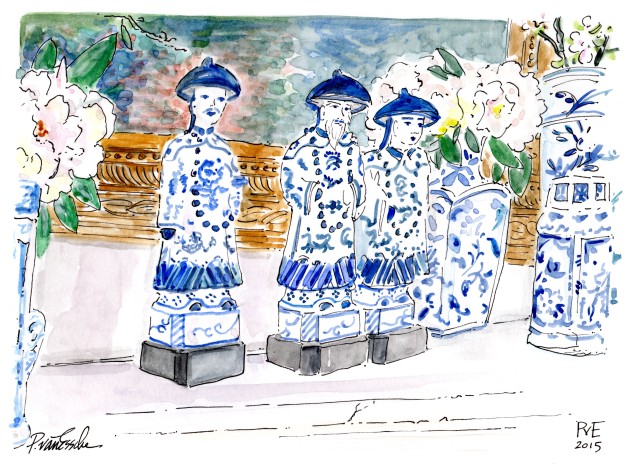 Since the Chinese New Year is upon us, I spotted these enchanting emperors standing guard over at The Enchanted Home and thought how perfect they are as subjects for my 30 minute sketch. I must admit that this one took longer than 30 minutes, but as Confucius said, "It does not matter how slowly you go as long as you do not stop." Such an important message to me and I hope that you find it motivating too.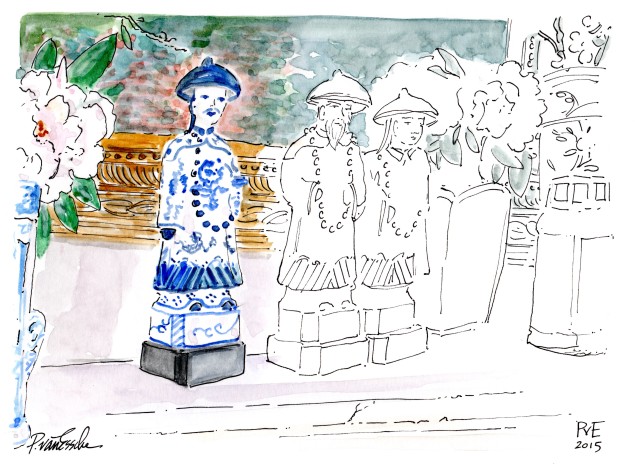 It's not easy to start something if one thinks that it might take too much time, but if one is inspired, it's so much easier to stick with it. I have had a busy few couple of days, with hosting my daughter's High School Ski team athletes who made it to sectionals, and then sending my daughter off to Europe with her High School Select Chorus to Europe to sing in Salzburg, Vienna and Prague. The day she left, my sister and her husband arrived for a wonderful stay where we visited, ate, drank , hunkered down by the fire in the Catskills in some serious Winter weather.  We had a lovely dinner at The charming Deer Mountain Inn which was covered in snow and has been lovingly restored.
Wishing each of you a wonderful day, and a Happy Chinese New Year full of good fortune.