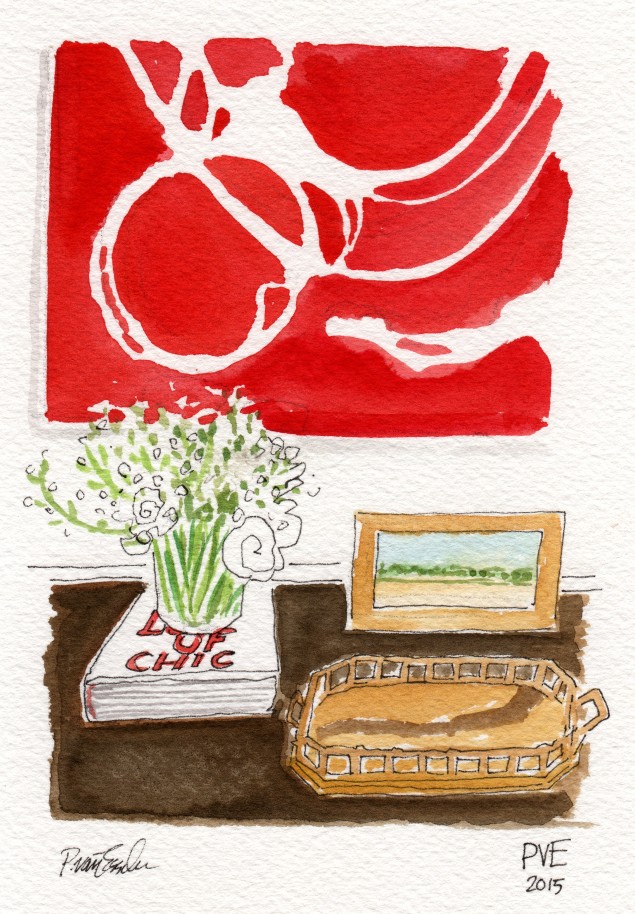 Alright, now that we got the little things out of the way, let's chat about the BIG things and how important they are. What is one BIG thing that you are passionate about? It might be a worthy cause or something near and dear to your heart.
It's friday and we have a long weekend which is a BIG thing. As we honor Martin Luther King on Monday, think about a big thing that needs your focus?
I just love this BIG RED painting spotted over at Kayce Hughes. Go ahead, dream about something big.