making spirits bright – hassle free holiday tips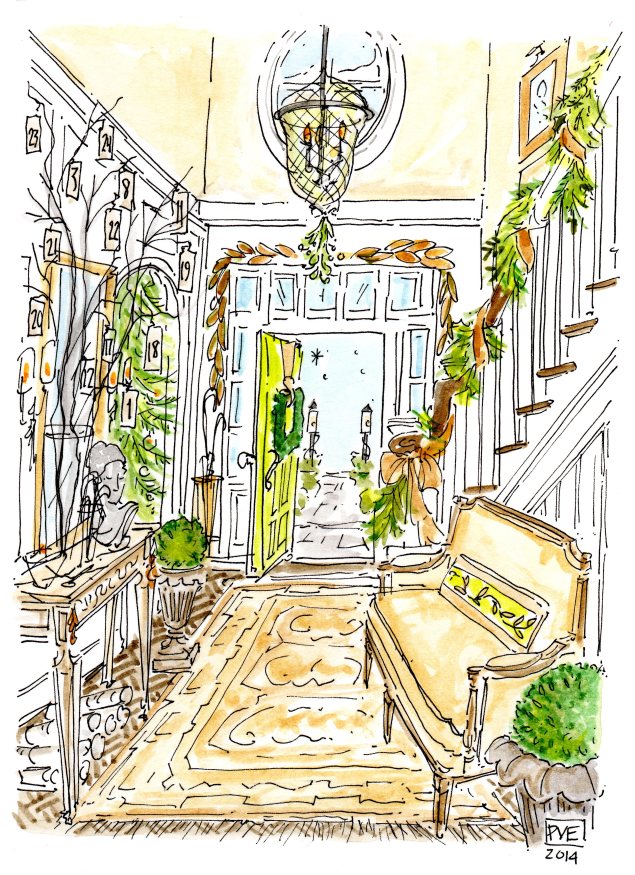 This week, I am all about making spirits bright and wanted to share a few tips with each of you who might be looking for a hassle free holiday. There is something so welcoming about entertaining or being a guest to a well thought out holiday party. Follow these simple tips,
1. Tip 1. Establish a team of helpers ahead of time. Clearly delegate duties to each person.
VERY important, assign a budding photographer the tip of capturing photos. How many times have you
hosted and never had any photos as a memory. People love to be made useful.
2. Tip 2. Set up your kitchen for a quick clean up. Guests do not need to feel guilty for leaving you with clean up when everyone has a specific task.
3. Tip 3. Clear similar items together, ie, plates, cutlery. One person to clear plates. One to clear cutlery.
4. Tip 4. Pre-soak platters and have a bucket or bowl of soapy suds to soak cutlery.
5. Tip 5. Plan ahead and prepare party favors in a basket to have by the door as guests leave. Something as simple as bulbs and brown paper bags will long be remembered months after the party. A ready pop popcorn bag or a bag of hot cocoa and marshmallows.
Plan ahead and stock up on sparkling water, mixed nuts, olives and items that can be stored. It helps to have all those party items at the ready and not try to do it all the same day. Things like candles, napkins and serving trays can be stored in a container labeled "Holiday party box."
What are some tips that help you to make spirits bright and enjoy a hassle free holiday?
This week, take advantage of stocking up on the branch basics all-purpose cleaning supplies. I love the starter kit. It makes a great gift, wrapped and ready to give or send to someone you know will appreciate a simple gift.