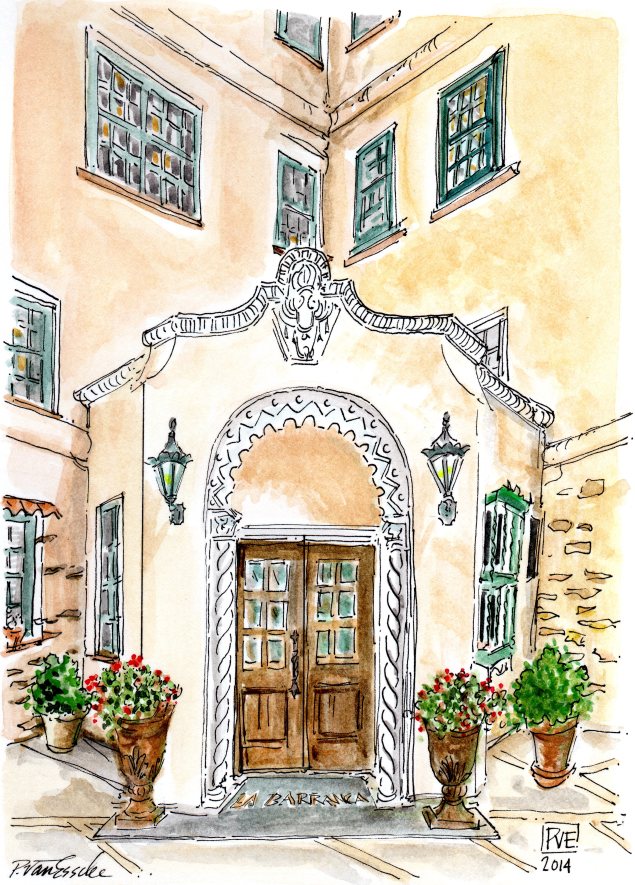 It's fun to keep things local and create artwork for people that I have never met and buildings that I also have never met but are near my neighborhood. I illustrated
"La Barranca" for a lovely local lady who is smitten with where she resides. She has a melting pot of cultures and religious interests but a penchant for all things spanish and this apartment building and she are a match made in heaven.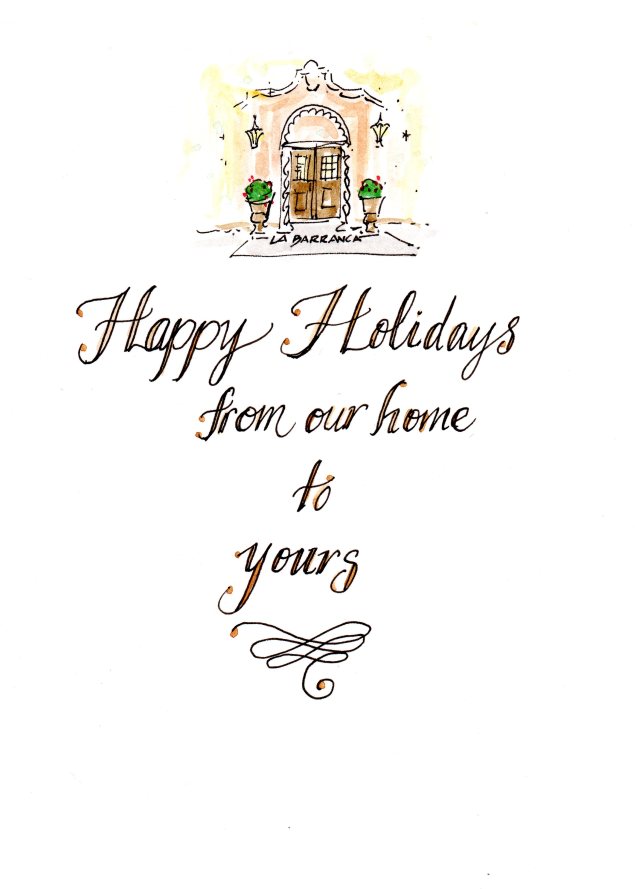 The inside greeting and message are for all to have a Happy Holiday. Do you still send cards via snail mail or simply turning to a virtual message? Wishing each of you a Happy Holiday and I am so honored for your kind comments in the midst of decking your own homes.
Don't forget to check out the great all purpose cleaning starter kit at Branch Basics. Makes a great gift for the fa la la holidays and beyond.