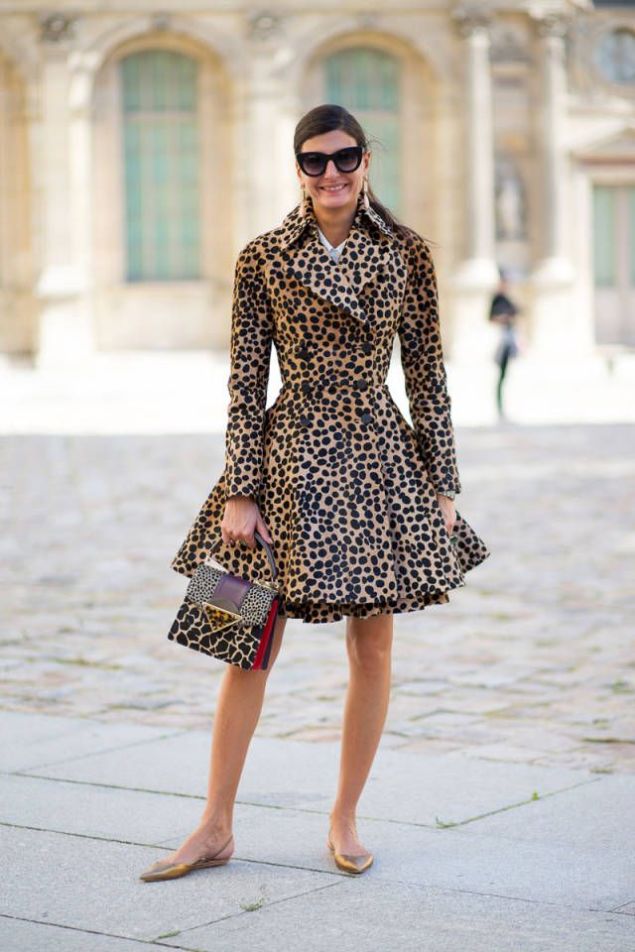 I seriously could not help myself after "Have some Decorum" posted on Giovanni Battaglia who is one cool cat in the fashion jungle.  How chic is she donning this fit and flare coat and adorable bag.  I love her smile and how excited and happy she looks.
Now that I have been following the Paleo plan, my inner hunter and gatherer needs to include a bit of the wild side, maybe a leopard accessory or something bright and bold.
Even settling for something camel might be just the thing paired with something feminine, fun and furry!  Do you have any fashion muses that are inspiring your wardrobe and and making you smile!