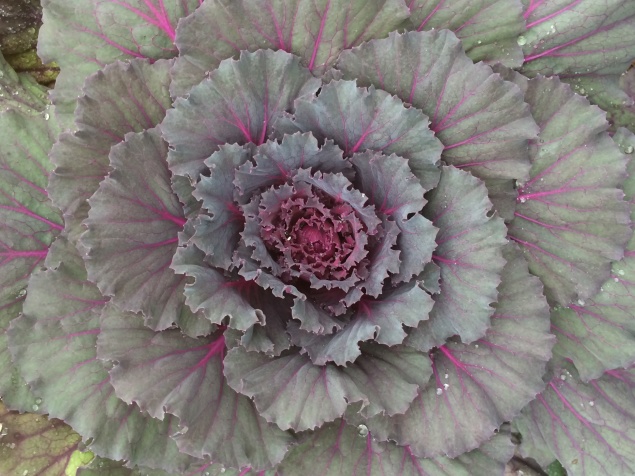 Have you noticed all the cabbages around you this season. They seem to be everywhere I go and this one I spotted last week on a rainy morning while running errands. I have also been using lots of cabbage in my kitchen, braised red cabbage, sauerkraut and cole slaws. Did you know that cabbage has lots of great nutrients, vitamin K, Vitamin C along with dietary fibers.
Last week, I had the pleasure of talking about art with Karolyn of The Relished Roost and we both aspire to paint more freely and sometimes just taking an object and blowing it up is just the thing to get one started.
Pardon me if my postings are spotty at best, I have been having a few follow up medical tests done and they seem to take so much of my time and focus that I find myself rather bogged down with staying on top of my health. May this serve as a gentle reminder to each of you to follow up with your annual check-ups, and all the necessary appointments that really are so important.