monday motivation – an apple a day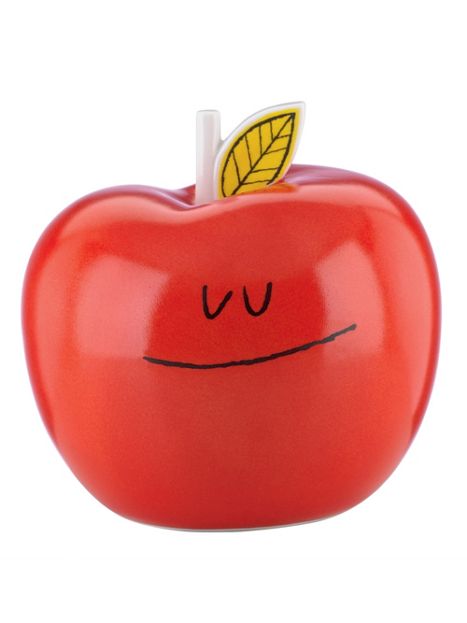 I have chosen to begin this monday motivation with the old "apple a day" quote. I plucked this charming apple which is an adorable bank from here.
Not to bore you with any details but to fill you in on my latest foray, I ended up in the hospital last week for 5 days with severe abdominal pain.  I was what they call "NPO" Latin for nil per os, nothing by mouth, only ice chips.  Laying there, on IV meds for an infection gave me time to rest up and to think about how our health is our greatest wealth.
I am back home now but still have several tests to complete before I can rest easy for a clean bill of health.  After so many questions asked of me during my hospital stay, I have been doing lots of work in order to stay motivated for the best of health.
"An apple a day" does seem like the perfect motivation for starting a new school year and as they say "keeping the doctor away."  Honestly, after being poked and prodded to find diagnose my problem really was rather scary.
Has anyone tried  or follow the Paleo diet, from what I have read, it seems to be very good for curing many diseases and producing excellent results.