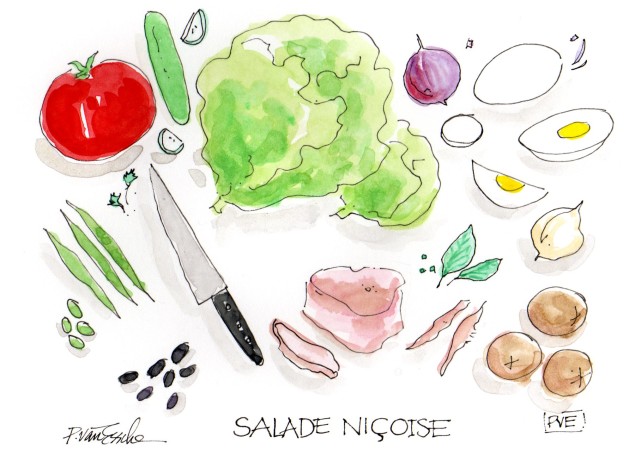 During the summer months, my go to ingredients are always on hand to compose a Salade. A Salade Nicoise or a Greek Salad. I created this little illustration for "The Entertaining House" who is celebrating a birthday today and I know that Jessica loves a classic French Salade Nicoise.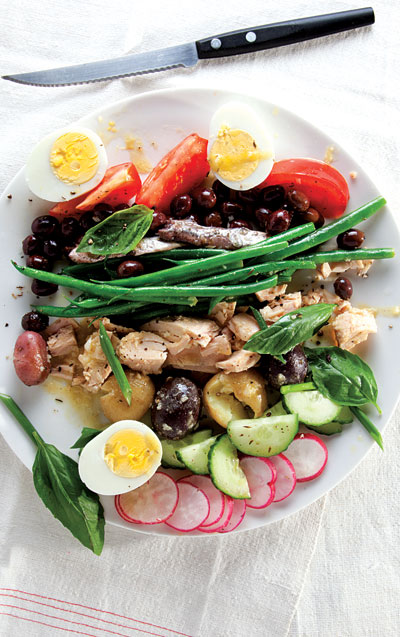 There are several recipes or variations as to the authenticity of what goes in to creating a Salade Nicoise. I do love les haricots vert, eggs, potatoes, nicoise olives, parsley, red onion, bib, tuna, anchovies, garlic to rub the bowl and then a home made drizzle of vinaigrette.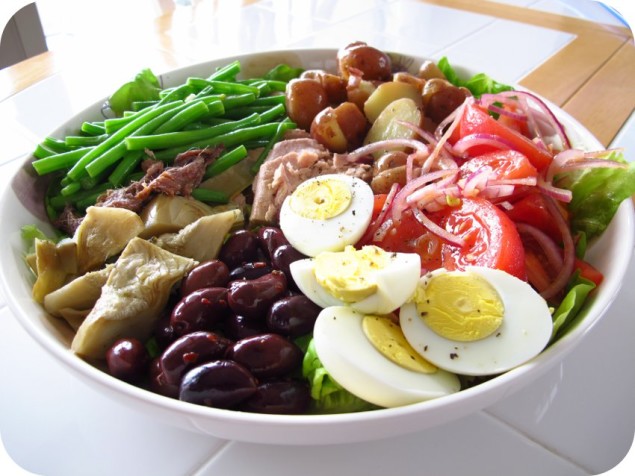 What sort of salade do you prepare during the Summer?