monday motivation – making memories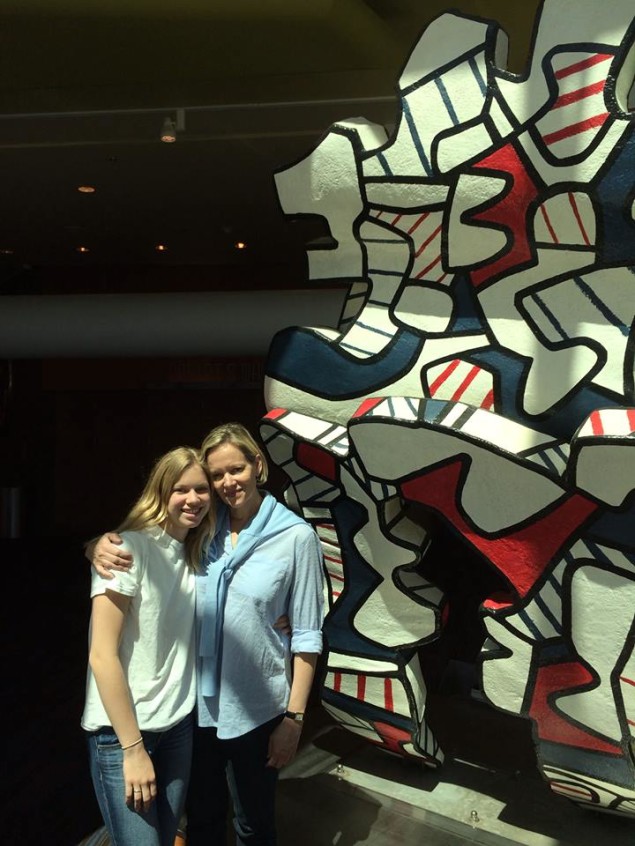 My daughter and I were on Spring Break last week visiting family in Louisville, KY. I am in hopes that our time spent there was part of what motivates daily life which is "making memories." We spent time each day visiting my parents who are living in a Nursing Home now. How fortunate my folks are to have one another at their respective ages of 86 and 87. Many individuals there at the Nursing home are living by themselves, yet in a group unit so they do rely on one another. Their days are that of a good routine, waking, getting dressed, mealtime and then physical therapy or group activities. Some have lost all memory and others seem to be making memories. My parents have made friends and of course lost a few too.
We went downtown to visit a few incredible artworks that are part of a permanent collection at The Kentucky Center for the Arts. We stood in front of a Jean Dubuffet and my sister took this photo that I shall cherish. We are back home now, and let's hope that the memories made stay fresh in our minds and hearts of time well spent with family and friends. Happy Monday to each of you. What memories will you be making today?