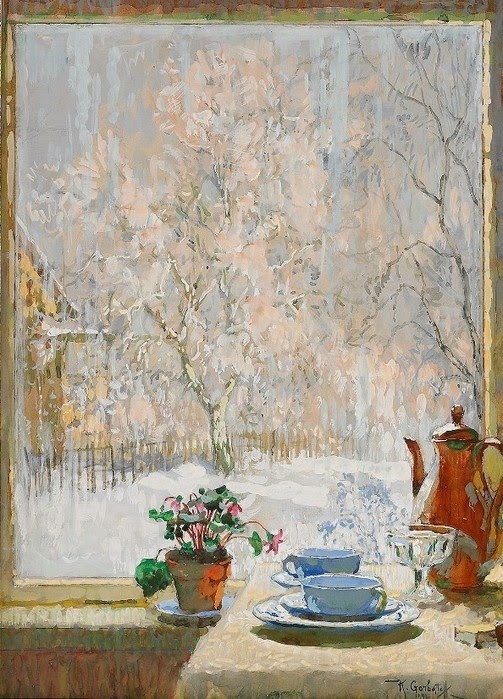 Hemmed by the everydayness of life, the daily duties and obligations can feel like a heavy burden. It's important to take time to ponder ways to lighten up your heart and find the everyday love.  Going to a window, glancing out, observing nature can provide inspiration and rest.  Perhaps a cup of warm tea or coffee shared with a friend can break the monotony of tediousness.
At the moment, I am in the midst of many projects and on a committee for our High School Wellness fair which is going to be such an incredibly amazing experience for the students and staff. I will share more about this event as the day draws near.   It is in the act of my ordinary chores and daily tasks that I find the extraordinary wonders of everyday life and how love is still the purpose of our actions.
We still have a bit of snow lingering,  clumps of snow that look more like dirty laundry and trees that are beginning to wake up in the hope of showing their springy side of life.  I still fall for the everyday beginnings.  Fresh starts, new things to love and to admire.  How about you? How are you managing today?  Care to share your everyday love that is inspiring you?