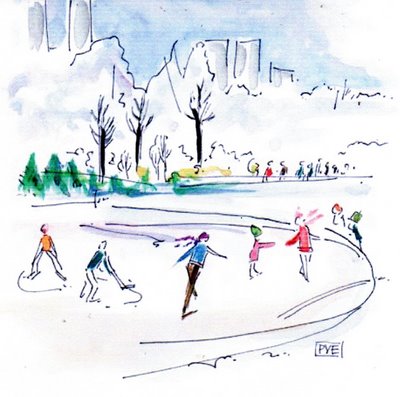 When was the last time you went skating? Does the thought of putting on ice skates start to make you scared of falling? It's so important to face your fears and try the things that scare you.

Taina and Remy on ice
Dear friends who just moved last weekend from New York to Indianapolis decided to take the ice one last time in Central Park's Wollman Rink. Just look at those smiles.
What are you waiting for?  Put on those skates, get on the ice, move!   Embrace winter sports to warm you up and make you smile.