monday motivation – hand cream (give-away)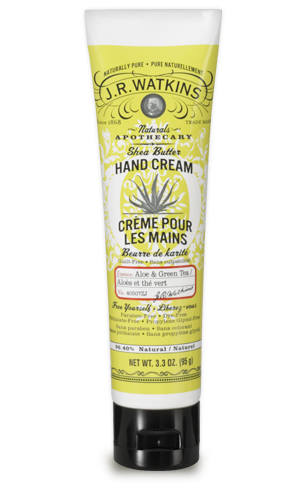 Did you ever think something as simple as a tube of hand cream could be so motivating on a Monday? Well, yes it can. My hands take a beating in Winter and one way to keep them soft and to elevate my overall mood is to have plenty of hand cream on hand. No pun intended. Have you ever tried J.R.Watkins Aloe & Green Tea hand cream?
Aloe & Green Tea
The clean, fresh scent of aloe and green tea refreshes your mood and helps you focus. It's like strolling through a sunny meadow at the first sign of spring.
I am in no way paid to post this, just a happy customer and motivated to share a tube with one of you. All you have to do is leave a comment below. It's that simple. Happy Monday to each of you and your hands. Are your hands dry and in need of a little motivation in the form of cream?