Summer always seems to be busier than I imagine it to be.  I love having my children home but often I find it a challenge to get into a groove so I decided to challenge myself.
I have been up early and meeting a lovely bunch of ladies at our local high school track to walk and it has made a huge difference in my mental and physical health.    I also found a class locally called "Little Black Dress" that I went to yesterday and loved it.  Although today, I am feeling it, I am also much more motivated to be consistent with adding exercise to my day.  You are probably wondering what all of this has to do with this "Busy Bee cottage" – but it's true, so often that the more we do, the sweeter our lives can be.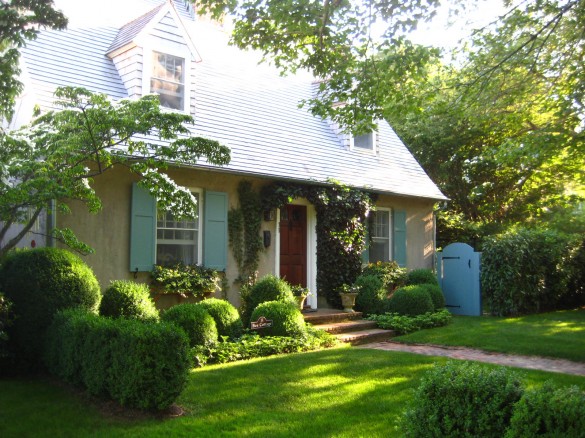 Inspired to capture this charming cottage belonging to Frances Schultz which is aptly named, "Busy Bee."
Truly, I am in hopes that this shift for me by maintaining a "busy bee" frame of mind will positively impact my health and my ability to get things done and make time for some "honey."  Have you ever found yourself in a place where all it took was a little structure or consistent action to make a difference.  May I ask each of you to leave me a comment about one tip that has helped you to stay on course in order to achieve an objective?