monday motivation – summer time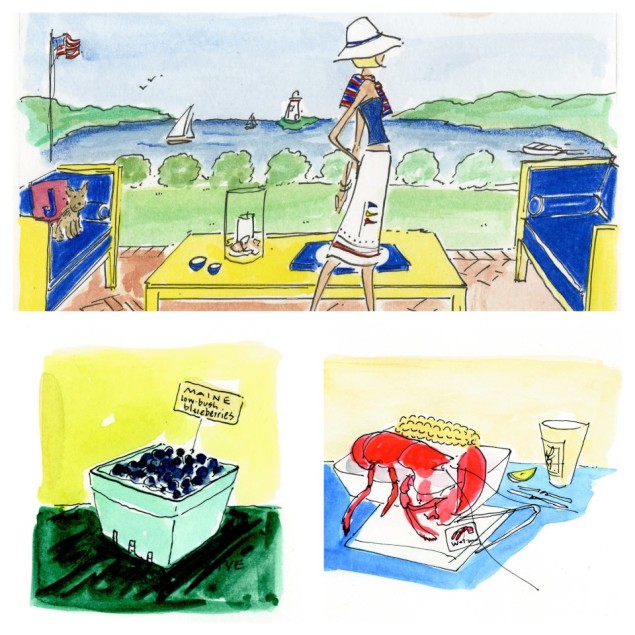 Summer time for me is about to begin as my youngest daughter and her classmates will be moving up on Tuesday from the middle school to the high school. Only two more days of school and then she is out for the summer. While many students leave for summer camp, my daughter prefers to remain local and I am perfectly fine with that. We have a few things planned but by no means do we intend to be as structured or as busy as the school year. She will be swimming again for our local swim club and already has her new suit, goggles and swim cap.
Practices, swim meets, reading, shopping, creating, sharing time with friends are all part of her summer time activities.
We will enjoy the sweet rewards of Summer time. I have asked her to create a list of all the things she would like to do. We have a Mother-daughter trip planned to travel to Mexico with a group and then in August a family vacation at the beach to spend time before one son leaves for college. My 86 year old parents will also be celebrating their 64th Wedding Anniversary in Kentucky and we plan to travel there. I am also teaching my sons more cooking and the benefits of having a well stocked pantry with good ingredients.
I am living with a bit of construction going on and after having lived through phase one, phase two seems far easier. That said, I need to work to move back in to the area under construction and arrange to furnish the space. Parting with certain old pieces after 17 years will be challenging but refreshing to invigorate the room with a more modern sensibility. Creating a home involves change as our family grows up and our needs evolve.
Summer time is a time to share the season, slow down, embrace seasonal fresh cuisine and spend time by the water. Time to read, to be outside and to kick back and "chill" as my twins love to say. I hope each of you feel motivated to embrace Summer time and slow down to enjoy it.