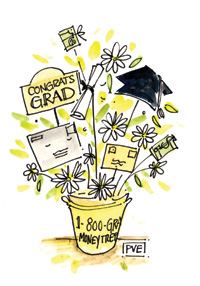 It's Graduation time and a time to celebrate and honor all the grads in your life!  What is your go to gift?
Money?  Gift card or do you give something creative or more practical?   My illustration for Sheridan Road Magazine is a money tree for Graduates, I think that would come in handy~
Yesterday's tote bag winner is Karen Albert.  Congrats to Karen.