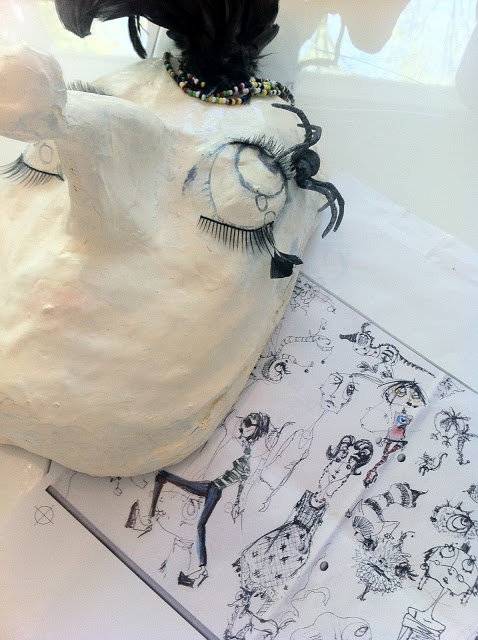 mask and "doodles" by Ulina
It's so incredibly wonderful to meet other artists along the way and meet with them in hopes of inspiring them to create and live a more artful life.  This week, I feel that I have inspired two women who have already started plans to dedicate themselves more to their art.
I feel so full of joy to share what's worked for me and how I have been able to be here for my family while creating an artful life.  Do you need a little push or some direction to get yourself living an artful life?  I would love to inspire you.  Feel free to connect with me.  All it takes is passion and a plan to get started.